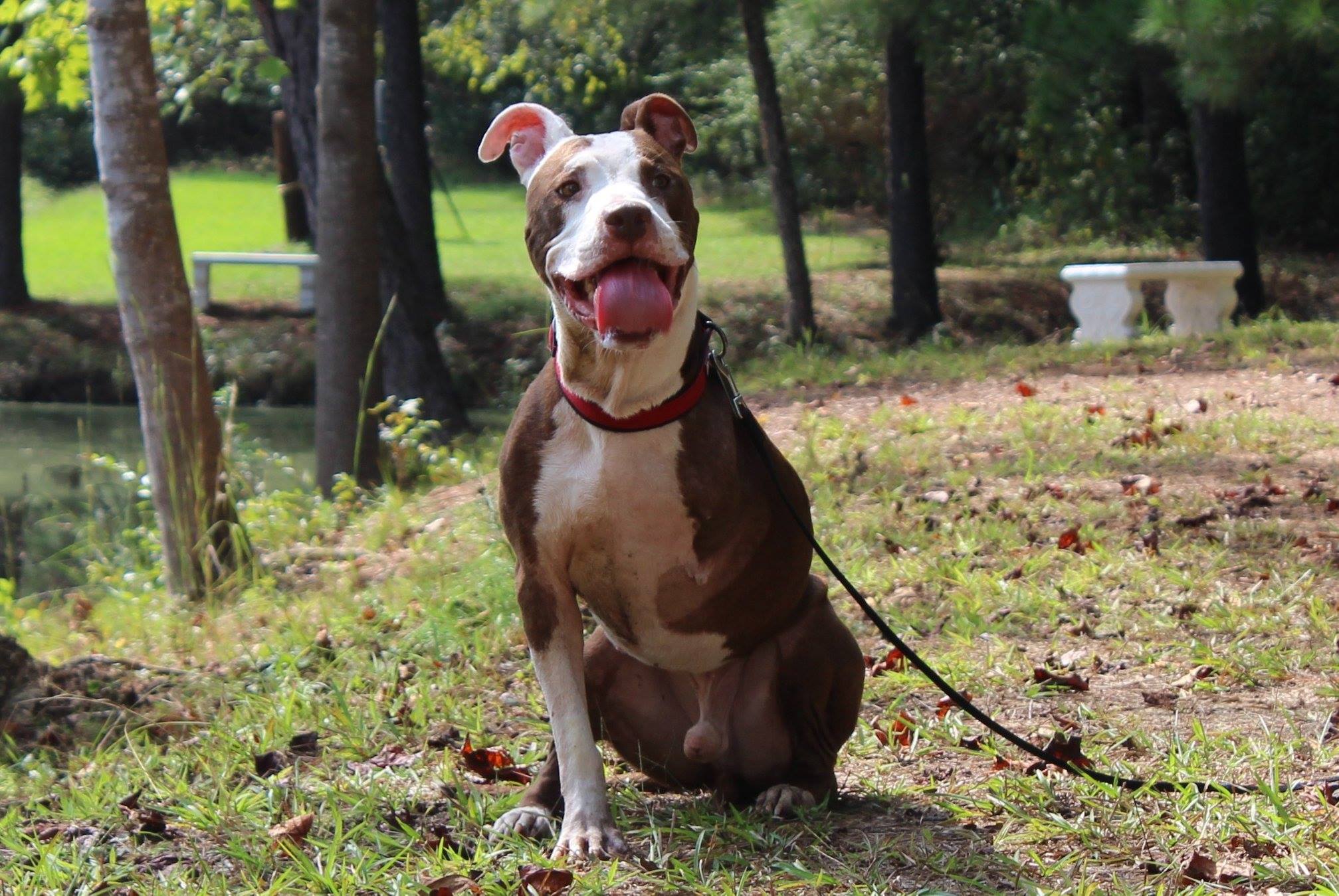 BRUNO
So my foster mom calls me "B" for Bruno…but she says it also stands for BULLETPROOF!!
Recently a not so fun thing happened to me. A loud bang, the smell of gunpowder and a car ride later…I woke up in a hospital with lots and lots of people around me. Even though I was in pain, I was the perfect gentleman, or so they said. I went back to sleep for a couple hours and woke up missing a leg…whatever that's about. Some very nice people from Merit picked me up and I haven't looked back since!!
I live in this thing they call a house…who knew perfect pups like me were allowed inside!! And on top of that, I have two fur siblings and a human one too. I spend all my time being as close to them as they will let me…I guess lying on heads is unacceptable. I am still learning my manners and figuring out personal space…which, without a doubt, is my least favorite rule! I still go potty and get to spend plenty of time outdoors which I thoroughly enjoy!! I didn't spend a lot of time with people before my new home, so new people still make me nervous but we are working on that!!
Now that I'm all healed up, weekly trips to grandmas and the awesome stores with all the toys and food are in order!! I love my foster family but I know that there is a home out there made for me!! Think that may be with you?!?! I think so too!!!!