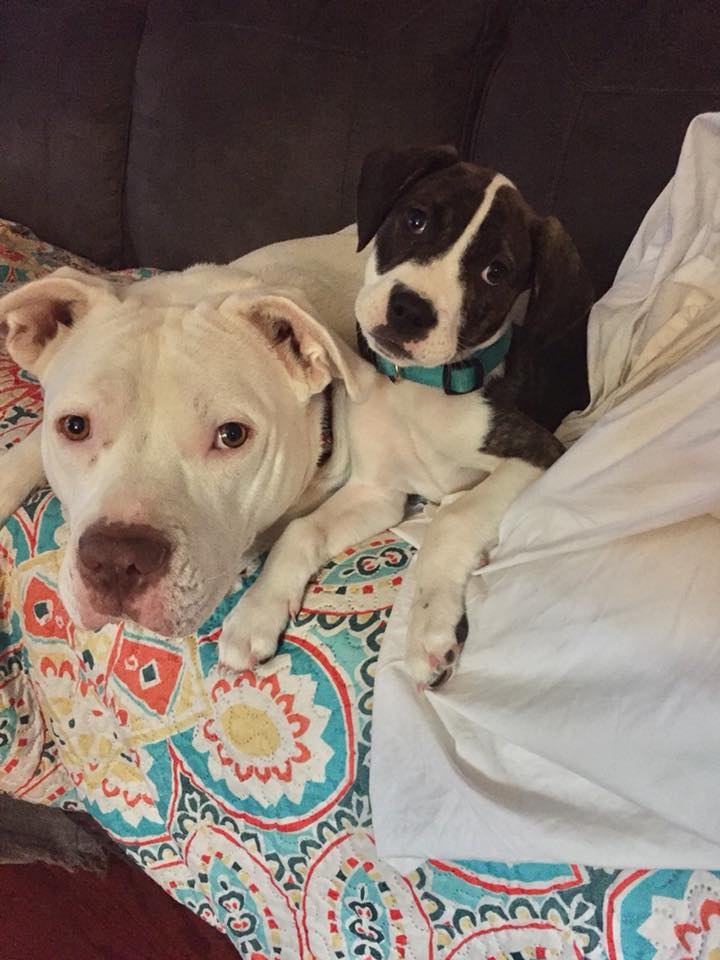 JASMINE
My name is Jasmine. I am a dare devil that is looking for a family to take me on adventures. I won't be one happy sitting on the couch all day like my sister.
My favorite thing is to climb on things and jump off. Sometimes I jump off the couch onto my sister. Not my fault she gets upset. I give her a second notice warning with an incoming puppy squeal.
My foster people say I have the best personality and would be an amazing dock dog if they knew someone to teach me. Idk what that means but they said it was like jumping into warm water. That sounds cool. I'd love to have some short humans and dogs! I love to cuddle with my foster fur friends.